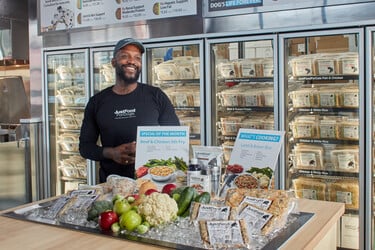 Join Our Pack
JustFoodForDogs is a fun, fast-paced company that has an entire industry to conquer! We are expanding quickly and are always in search of smart, energetic, career-oriented professionals to grow with our team. If that's you, apply now for the career you've been looking for!
At JustFoodForDogs we pride ourselves on fostering a diverse, equitable, and inclusive work environment
DIVERSITY | With four (4) different generations in the workforce, at JustFoodForDogs we are intentional about sourcing and maintaining a diverse workforce.
EQUITY | We recognize that each employee has their own unique circumstances and provide them with the tools needed to be their best selves.
INCLUSION | Fostering a culture of belonging is our top priority. Thus, creating a workspace where each pack member feels a part of.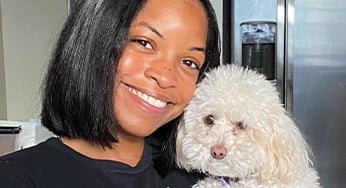 Mission Driven
"Besides being a lifetime dog-lover and current dog mom, I enjoy working in transparent mission-driven work environments and JFFD offers both aspects. With the ability to be open and honest with colleagues, partners, and customers while supporting the ongoing mission of advocating for pet health, JFFD seems like the ideal place for me (& Coco)!"
Imani C. | Chief People Officer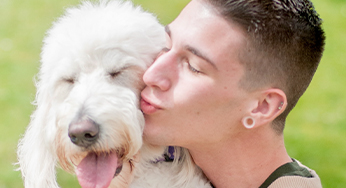 Advocate
"Advocating for pets runs in my blood, and I knew from a young age I had to work with animals to achieve my ultimate happiness. Being in an environment of like-minded individuals that share the same passion is something I have only felt at JustFoodForDogs. Being part of this company has transformed the lives of not only my pets but every single pet I have seen transitioned onto the food! It sounds cliche to say I love my job, but I love my job! There is nowhere else I would imagine myself working."
Anthony M. | Learning & Development Specialist
Experience the joy of working with dogs everyday!
We Offer Competitive Benefits For You and Your Pet

JustFoodForDogs offers frequent, generous pay raises every 6 months for retail team members in good standing.
Your four-legged family members will benefit from our huge discounts on meals, treats, and supplements.
Celebrate your birthday with one additional PTO day during your Birthday month.
$800 Referral bonus potential after 180 days of employment.
Company Benefits
Generous PTO Accrual
401(K) Matching
Medical, Dental & Vision Benefits
Life & Pet Insurance
HSA & FSA Ongoing Enrollment
Diversity, Equity, and Inclusion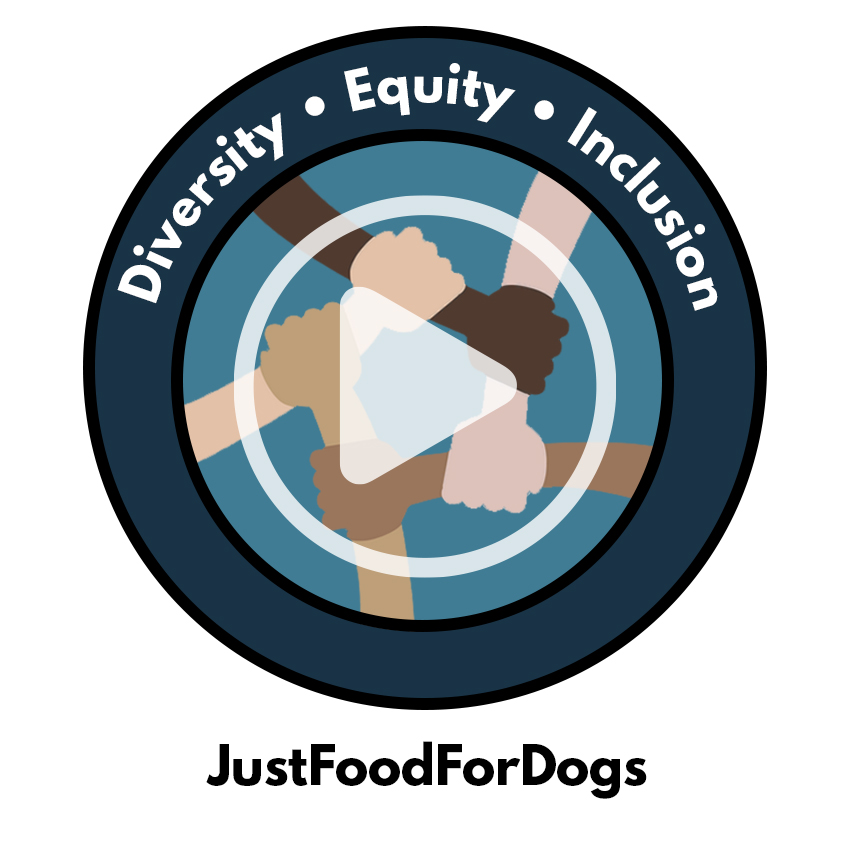 "We're better together. We're better as a pack. We have to look beyond any differences, and frankly, value different perspectives, the different cultural heritages we have, the different personal histories we have, and the different ways we have approaching problems. That is what is going to make us better."
Julian Mack | JustFoodForDogs CEO