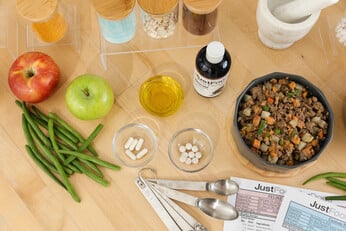 Custom Fresh Food Made Just For Your Pet
All dogs and cats are different, which means their diets need to reflect their individual needs. With JustFoodForDogs, the process of creating your pet's personalized recipe is simple.
Connect with a Nutrition Consultant to find out which diet is best for your pet.
Custom Dog Food
A One-of-a-Kind Meal for a One-of-a-Kind Pet
We Can Help With...

Digestive Health

Organ Health

Allergy Management

Kidney & Liver Support

Skin & Coat Support

Healthy Lifestyle and More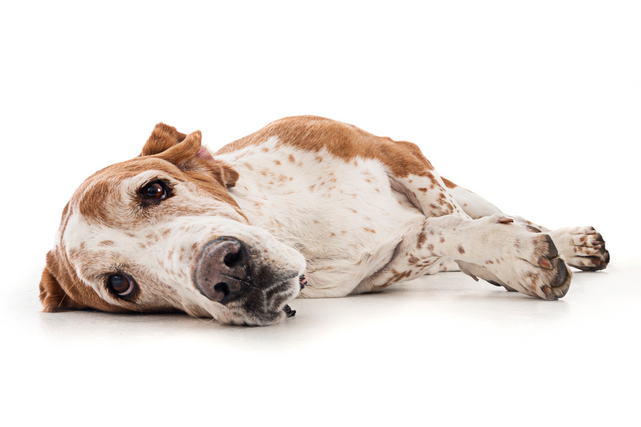 1. Free Nutrition Consultation
Speak with a certified Nutrition Consultant to learn about our ingredients and which diets best fit your pet's needs. The Nutrition Consultant will be able to guide you to the next step if it is determined your pet can benefit from a custom dog food formula.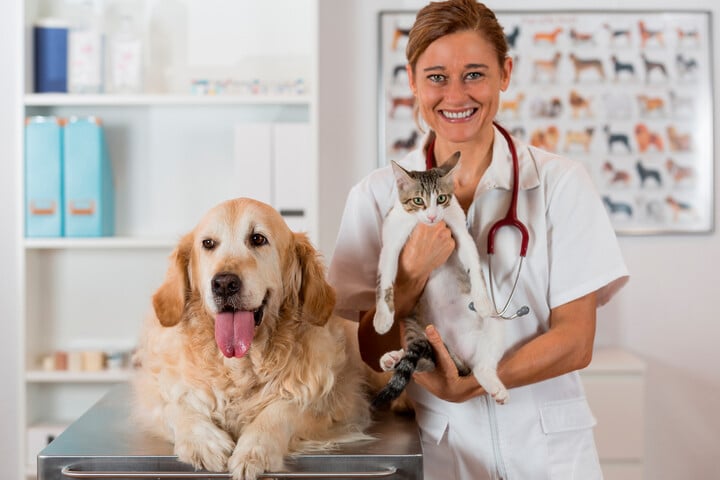 2. Medical Records Review
Our veterinary whole-food formulators will review your pet's medical records and will partner with you and your vet to discuss custom dietary options that would best fit your pet's needs.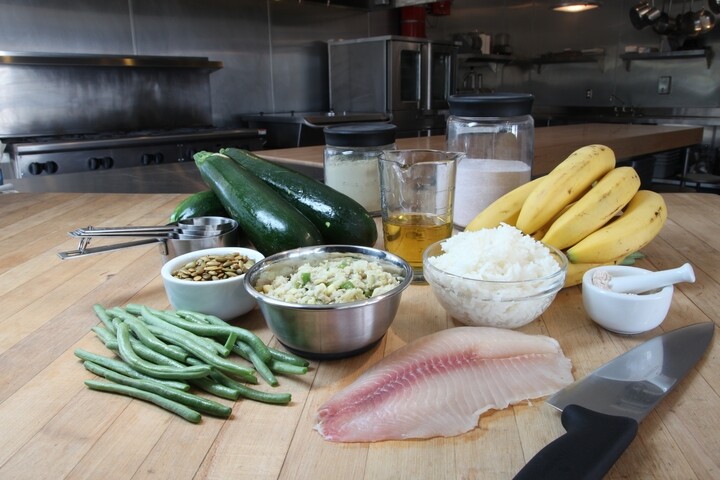 3. Fresh Meal Prep & Delivery
Created in our kitchens, each diet is prepared according to your pet's specific needs and is hand-packed for delivery, from our kitchen to yours.
Real Transformations from Real Pet Parents
Meet our Customs Team
We're connected by a mission to change pets' lives for the better, one fresh meal at a time.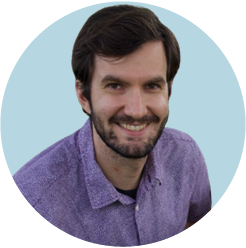 Dr. Vincent Michels, DVM
Residency Trained in Nutrition
Director of Veterinary Nutrition and Research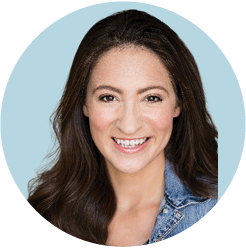 Dr. Nina Pusateri, DVM, MLAS
Certified Whole Food Formulator
Canine and Feline Formulator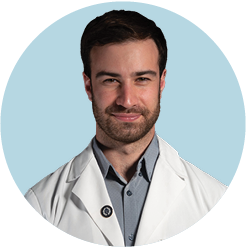 Dr. Andrew Marshall, DVM
Certified Whole Food Formulator
Canine and Feline Formulator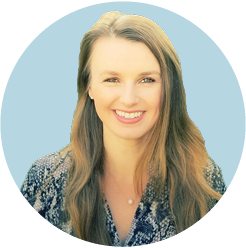 Dr. Molly McElrath, DVM
Certified Whole Food Formulator
Canine and Feline Formulator
Custom diets are shipped directly to you on a schedule that meets you and your pet's needs.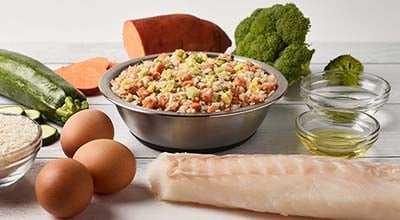 Fresh-Frozen Custom Meals
We can prepare your pet's fresh-frozen personalized meal in our dedicated customs kitchen, where each diet is made one at a time and custom-packaged into daily amounts specific to each pet.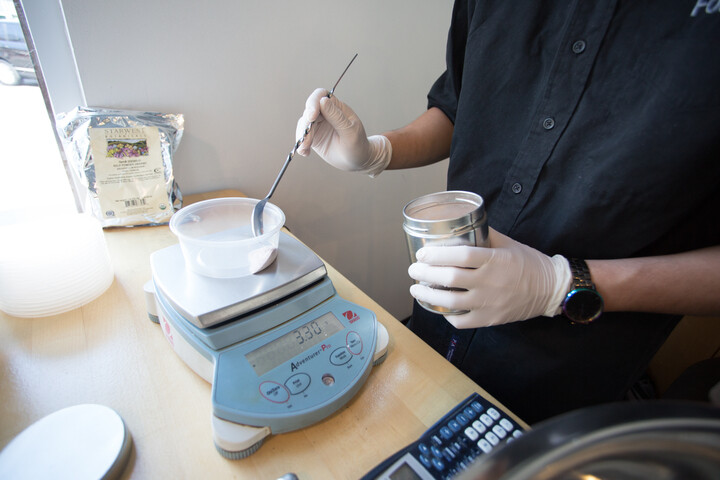 DIY Custom Meals
If you want to make your pet's custom diet at home yourself (DIY), you will receive a list of the ingredients to purchase and a recipe to follow. We will hand-prepare your pet's custom nutrient blend, formulated for your pet's unique recipe. Custom nutrient blends are prepared to pair specifically with your dog or cat's diet to ensure it is nutritionally balanced.