All About Fresh Food for Cats
Cats as a species have very specific nutritional needs.
Our company name may be JustFoodForDogs, but that doesn't mean we don't love our feline friends just as much. We aren't just a dog food company, we're a pet food company. And pets are family!
This post will break down everything you'll need to know about feeding your feline a whole food diet as well as why you should kick the kibble.
How Are Cat Diets Different?
The biggest difference between dogs and cats is that cats are obligate carnivores. This means they must obtain nutrition from meats and organs. Cats don't have the same ability to process vegetables and carbs like dogs do. Plants alone do not provide enough nutrients for obligate carnivores.
Cats cannot produce their own taurine, an essential amino acid, so they must get it from high protein sources.
Our Fresh Cat Food Recipe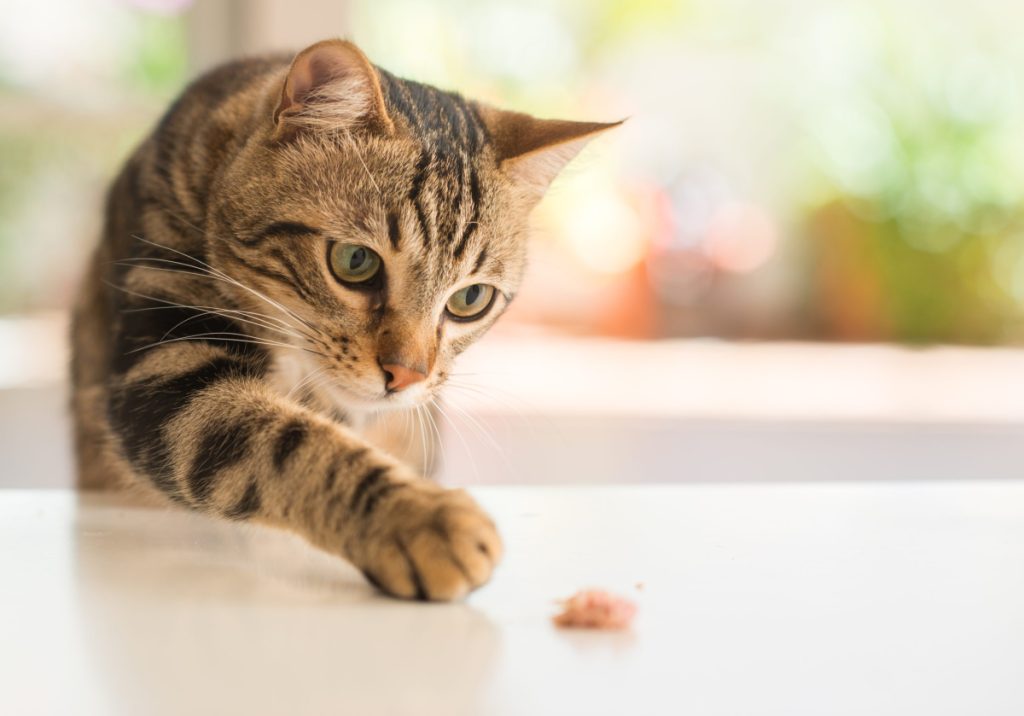 Our Fish & Chicken Recipe* for cats is formulated by nutritionists and DVMs. It contains with high levels of animal protein appropriate for obligate carnivores. It is ideal to support your adult cat's hydration as it contains high moisture levels.
Our human-grade Fish & Chicken recipe contains high-quality, protein-rich ingredients like:
Wild-Caught Alaska Pacific Cod
Chicken Thighs
Chicken Hearts
Chicken Liver
Tapioca Starch
Whole Atlantic Sardines
JustFoodForDogs Nutrient Blend
As with all of our pet food, there are no fillers or artificial preservatives that you may find in dry food or canned wet cat food. This recipe includes 12% crude protein to meet your cat's needs for taurine.
We would love to have more of a variety for cats but after a year of formulating recipes, this was the only recipe that 9 out of 10 cats loved. It is likely that more recipes will be introduced over time as soon as the cats will allow us! They are notoriously picky eaters, after all. They'd probably eat pate every day if they could!
What Is Tapioca Starch? Why Is It in the Recipe?
Tapioca starch is extracted from cassava root, a South American root vegetable that is included in limited quantities to absorb water and retain moisture in the recipe.
Since cats are notoriously bad at staying hydrated, we believe a diet with added dried yuca root is the best way to keep your cat hydrated and healthy!
Additionally, tapioca starch is a highly digestible carbohydrate that provides macronutrients, including a mix of B vitamins such as folate and B6. It is also an excellent source of iron, manganese, and calcium, which are important for healthy bones. Tapioca starch is a dense energy source and acts like fiber, which helps to maintain consistent digestion.
Transitioning Your Cat to Fresh Food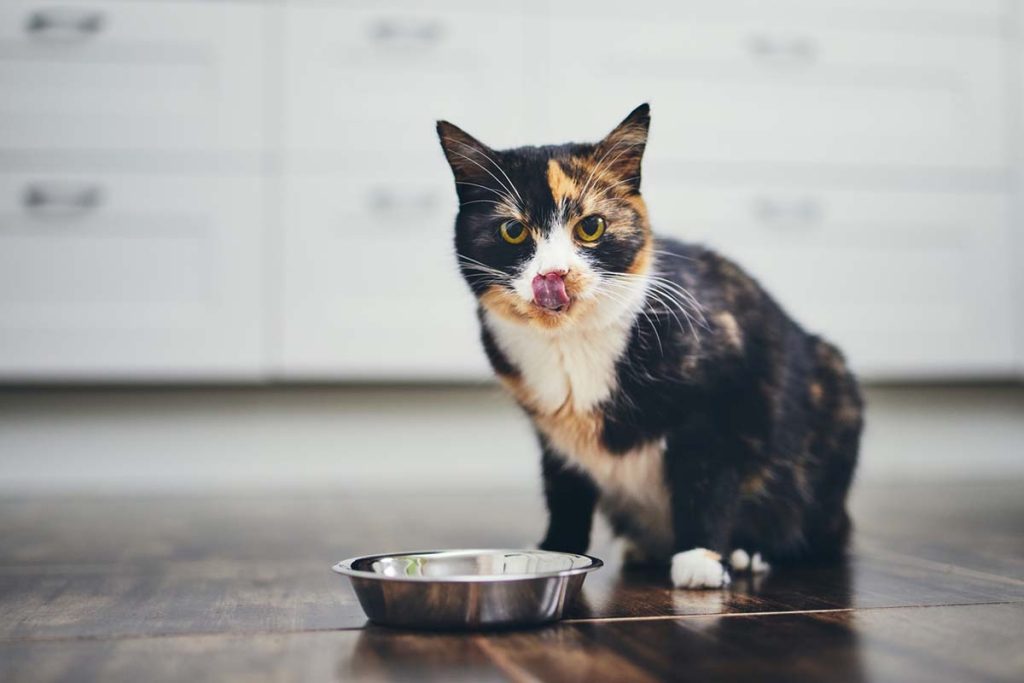 Cats do not need to be transitioned like dogs, so we recommend offering our diet immediately in place of their old food (aka transitioning "cold turkey").
If they do not eat the food after three meals, we suggest offering their previous food and repeating the process the next day or until they are transitioned. The key is to be more stubborn than the cats!
Commercial kibble from the pet store is often sprayed with artificial chemicals used to "addict" cats to the food, which is why so many cats lean towards dry cat food. If your cat is fed kibble alongside a whole food diet, the cat may still prefer the kibble.
While transitioning, cats may exhibit the same symptoms as dogs (e.g., diarrhea, vomiting), however, the most common problem is the unwillingness to accept the new recipe. Cats are habitual creatures and do not always adapt to change easily. This is why we advise against using our cat food like a freeze-dried raw "topper." Besides, they would not be receiving a nutritionally balanced diet this way.
Since our chewy food is fresh and we don't use preservatives, fish will stay fresh for about three days in the pouch once it is thawed in the refrigerator. It is best to not leave it out of the refrigerator for longer than 20-30 minutes at a time.
Can Kittens Eats the Fish & Chicken Diet?
While this is one of the best cat foods, it is not for all life stages and should only be fed to adult cats and senior cats; kittens cannot eat it long-term as it is not formulated for growth.
If you have a kitten or cat with allergies or health concerns that need a different diet, we would suggest a custom diet. This is also a grain-free recipe!
Cat Treats
Cats LOVE our Salmon Bark! They can also enjoy any of our treats–since they are carnivores they tend to go for the all-meat treats such as:
Cat Supplements
Cats can have any of our supplements except our Calm (which actually has the opposite effect, much like catnip). Good supplements for your cat's health include:
Probiotic Live:
Cats under 10lbs – half capsule daily, sprinkled on food
Cats over 10lbs – 1 capsule daily, sprinkled on food
Skin and Allergy Care:
Cats (any size) – 1 capsule daily; avoid sprinkling on food as it has a strong odor/taste that may deter the cat from the eating food
Omega Plus:
Cats (any size) – ½ ml drizzled onto food daily. A dropper may be the easiest way to measure!
Joint Care:
Cats under 10lbs – ¼ capsule daily, sprinkled onto food
Cats over 10lbs – half capsule daily, sprinkled onto food
*Keep in mind for pet owners:
Fish & Chicken recipe calorie content (calculated):
1469 kcal ME/kg; 42 kcal ME/oz
756 kcal ME/18 oz
Portion size based on cat's weight.
Fresh cat food. Not a raw diet. Not freeze-dried food.
The JustFoodForCats Fish and Chicken Recipe is formulated to meet the nutritional needs established by the AAFCO Cat Food Nutrient Profile for the maintenance of adult cats. Fast shipping for cat food delivery service!SaveSave