The Best Dog Food for Diarrhea Isn't Plain Chicken & Rice
Dogs suffering from diarrhea and digestive upset need a gentle diet with essential nutrients.
Prebiotic fiber-filled pumpkin or sweet potato is a good go-to for dog diarrhea or constipation. But sometimes dogs with irritable gastrointestinal tracts need extra support. What's the best dog food for diarrhea when tried-and-true canned pumpkin doesn't work?
Here's how to get your dog's stool back to normal.
Dog Food Ideal for Sensitive Stomachs
Our high-quality Balanced Remedy diet is formulated to support your dog's digestive health, with just a single protein source, single starch source, and low-fat levels.
We hand-prepare this diet in open kitchens using ground turkey breast, long-grain white rice, sushi rice, sunflower oil, coconut oil, flaxseed oil, and Icelandic premium fish oil.
Why sushi rice? Rice that is typically used for sushi contains a higher iron content and provides a desirable balance of nutrients while remaining gentle on the digestive tract.
Nutrients in This Recipe for Digestive Issues
This gluten-free recipe was developed specifically for the temporary relief of nausea and diarrhea. Unlike our other recipes, it is not intended to be fed over an extended period.
It can also be very effective for the immune system as a temporary, post-surgical diet. There are even some specialty hospitals in Southern California that use the diet as their recovery diet for dogs that have gone through major GI surgery.
It is a new food formulated to be simple, uncomplicated, and "system-sparing" to aid in healthy poops.
Calcium is added to create an optimum calcium/phosphorus balance which maximizes the efficiency of each nutrient.
We only use the finest USDA Certified, restaurant-grade ground turkey in this healthy recipe. Turkey for dogs is a superior source of lean protein and contains selenium, niacin, iron, zinc, phosphorous, potassium, and B vitamins.
Long-grain enriched white rice is an easily digestible carbohydrate. It is fortified with B Complex to help break down food into energy and support red blood health. It's also loaded with iron, calcium, magnesium, manganese, zinc, copper, and selenium.
This frozen recipe, like all our other healthy adult dog recipes, is made by hand in small batches in our own dog kitchens.
Why Boiled Chicken & Rice Isn't Enough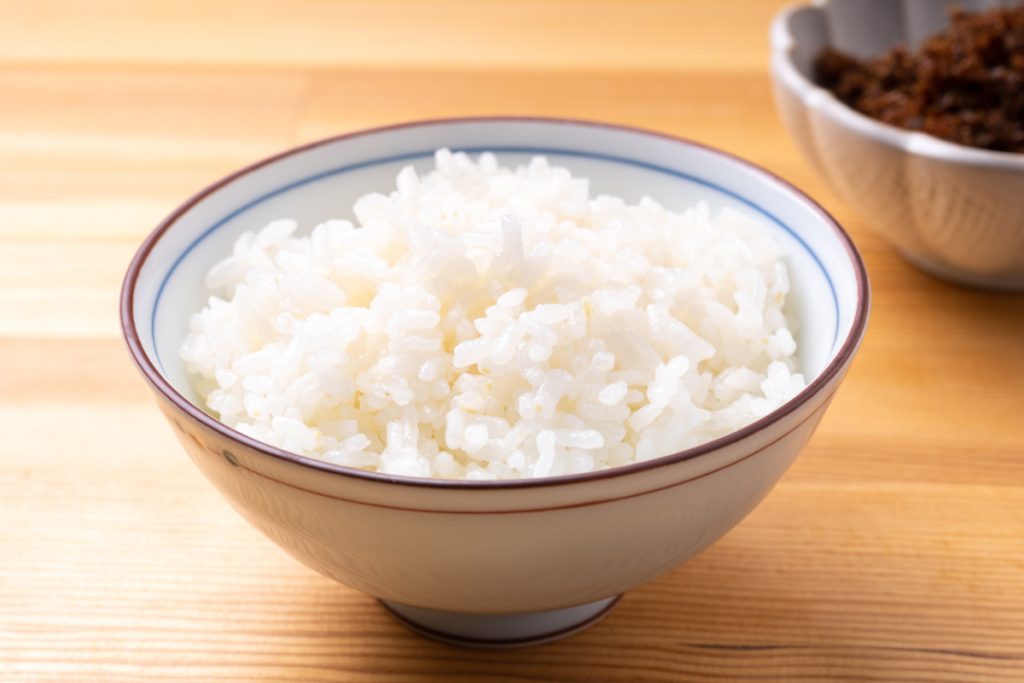 While boiled chicken and white rice or brown rice is typically a tried and true temporary solution for dogs with upset stomachs, it has its deficiencies. This is because it is not balanced with the daily essential nutrients dogs need.
The wet food or dry dog food/kibble equivalents of the chicken and rice diets are often made with by-products , artificial flavors, and preservatives, so we created a limited-ingredient diet version using human-grade ingredients. We use turkey instead of chicken because turkey has more nutrients, then add a nutrient blend that is missing.
The JustFoodForDogs Nutrient Blend for wellness is formulated specifically for each recipe to meet AAFCO recommendations. The blend is compounded from 100% human-grade nutraceuticals regulated by the FDA. The ingredient list includes:
Calcium Carbonate, Magnesium Amino Acid Chelate (antioxidant), L-Methionine, Flaxseed Oil, Salt, Choline Chloride, Taurine, Zinc Amino Acid Chelate, Selenium Yeast, Vitamin E, Iron Amino Acid Chelate, Copper Amino Acid Chelate, Vitamin A, d-Calcium Pantothenate, Riboflavin, Cholecalciferol (source of Vitamin D3), Thiamine Hydrochloride, Potassium Iodide.
Probiotics for Bowel Health & Digestive Care
Dog owners can also add a probiotic supplement to their dog's diet to help their dog's digestive system. Probiotics are recommended to help maintain proper gut health in your dog's stomach, and support a healthy digestive tract and bowel movements.
Testimonials
The Balanced Remedy is an easy to digest bland diet designed to help with digestive system issues and loose stools/dog diarrhea. All the rest of the nutrition is compounded in so it's a balanced diet.
"Blacky (14 years old) had acute pancreatitis in August. He had to stay 4 days in the hospital. He could not go back on his regular food and refused to eat the canned prescription pet food. Chicken and mushed rice was a hit with him but it was not balanced and complete for long term feeding so I started to look for alternatives, found JFFD Balanced Remedy and, after looking at the details of the formula, my vet approved it for Blacky.

The only question was… would he eat it? I am happy to report that he gobbles it up, not leaving a speck in his bowl. He has regained a bit of the weight he lost during his sickness."
"Freddy was on Balanced Remedy after we picked him up from the shelter. He had IBS and food allergies which caused an inflammation of the stomach lining and intestines. After 6 months on BR, he was well enough to transition to your Fish entree and chicken treats. We keep BR on hand just in case he has an occasional issue."
You can find our fresh frozen Balanced Remedy recipe here or our Pantry Fresh Balanced Remedy for a shelf-stable option.