5 Tips for Traveling With Dogs Long Distance by Car
Hit the road stress-free with these essential tips for traveling with dogs in a car long distance.
Planning a road trip this summer? Or a move cross-country? If you are bringing your pets along for the ride, a little preparation goes a long way! Hit the road stress-free with the following tips for traveling with dogs in a car long distance. You can never be too prepared when it comes to traveling with your pooch.
1. Buckle up! Safety first.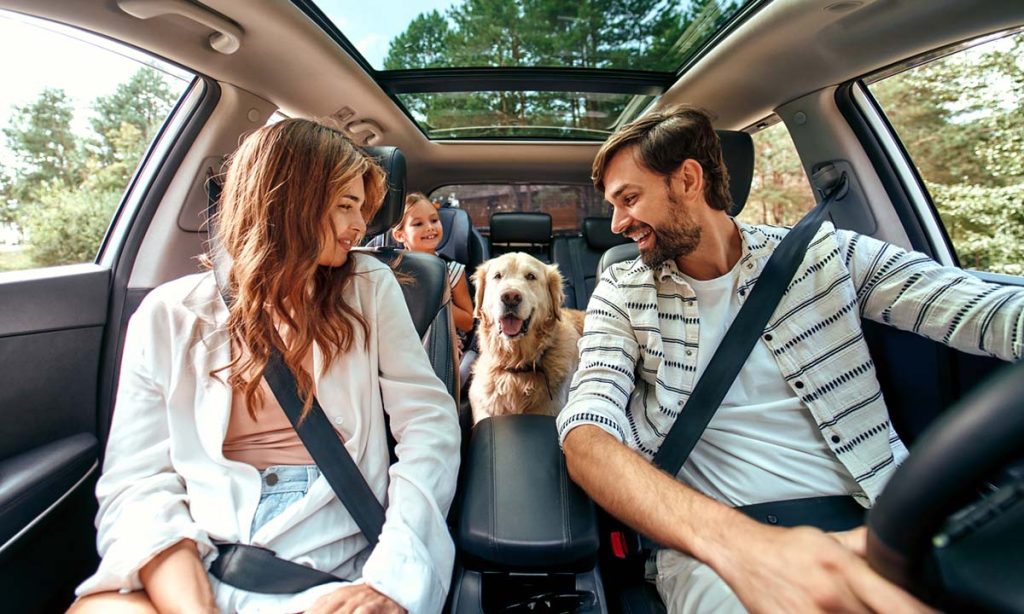 For short trips or long trips, car safety is just as important for your dog as it is for you. Don't let your dog ride without protection. There are a number of dog seat belts, car seats, and travel crates on the market designed for doggie car rides. Many products have even been crash-tested. Create a safe and comfortable car travel space for your dog that works best with your vehicle.
2. First aid
You should keep a human and pet first aid kit in your car for emergencies. Here is a list of dog first aid kit essentials:
Documentation and medical records

List of vaccinations, vet phone number, license, ID, local emergency clinics

Prescription medications, if any
Bandages
3% hydrogen peroxide
Styptic powder
Alcohol wipes
Water bottle
Tweezers
Scissors
Gauze
Emergency contact
Head to the ASPCA's website for a complete guide on how to make your pet first aid kit.
Bonus travel tip: Car sickness is no fun. Limit your dog's food intake before the ride. If your dog is susceptible to motion sickness, talk to your vet. They may recommend an anti-nausea medication or sedative for long car trips.
3. Plan rest stops ahead of time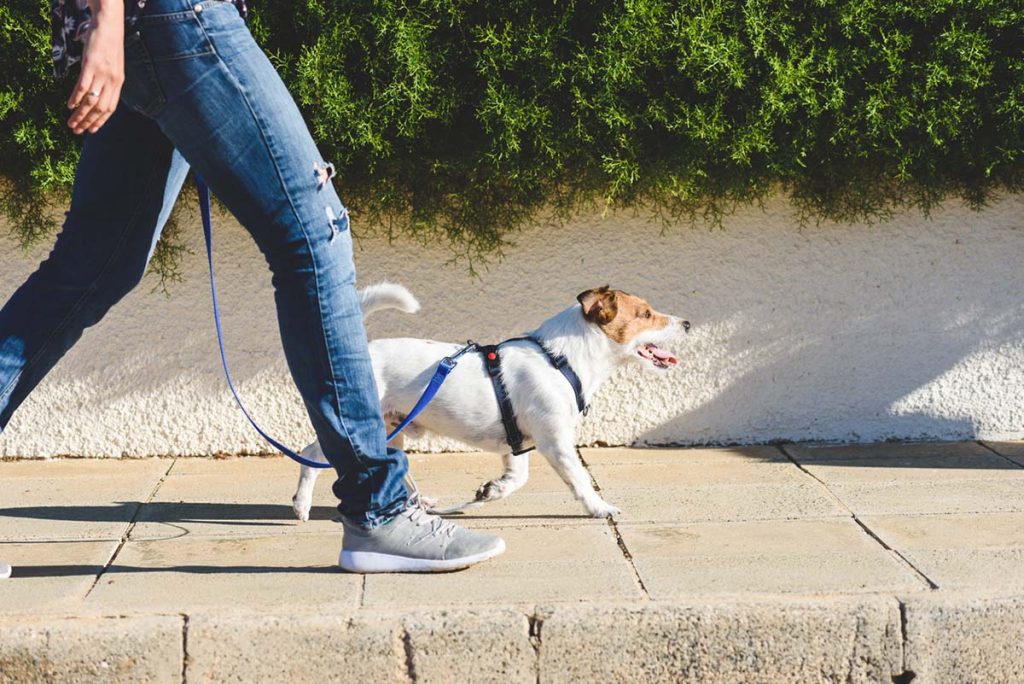 Map out rest stops, dog parks, or national parks along your route where you can take your dog on a nice long walk. For long-distance travel, stop to take your dog out every 2-3 hours to stretch their legs and potty.
For dog owners who need to grab some grub, don't leave your dog behind in the car. It's quick and easy for them to get heat stroke. Instead, look for dog-friendly places that allow you to sit outside to dine with your dog.
Bonus travel tip: Unfortunately, due to misinformation, some counties have breed restrictions or outright bans. Check if there are any laws that discriminate against your dog's breed along your driving route. If so, avoid stops in those areas.
4. Expect messes
When it comes to long-distance car trips — with or without your dog — expect your car to get messy. Your dog will probably track in mud, dirt, sand, or even poop. You will likely spill your coffee or soda and get snack crumbs everywhere. Expect the unexpected! Keep plenty of wet wipes and paper towels on hand for cleanups.
5. Note your destination's laws & surroundings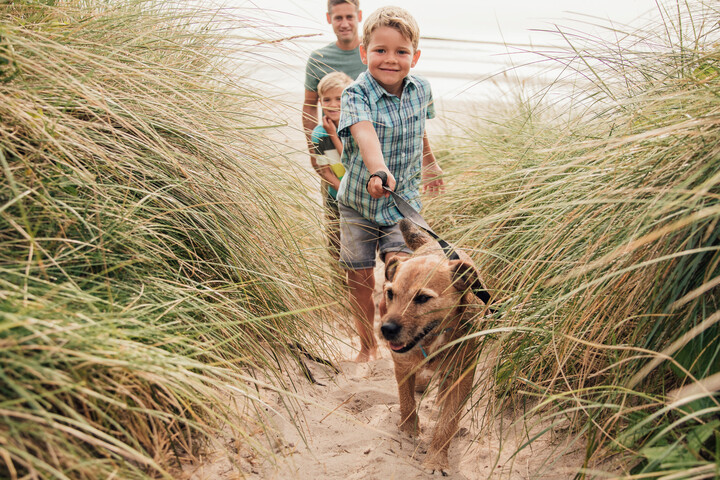 Check your pet-friendly hotel or Airbnb rules. Even if they are pet-friendly, they may have areas on the property that do not allow pets.
Take note of where the nearest animal hospital is in the event of an accident.
Pet owners should always follow local leash laws and be sure their dog has a microchip in case they get lost.
Packing List for Dog Travel
By being prepared before your long journey, you can focus more on having fun being present! Here's a sample pet travel packing list to help you get started.
ID tag
Waste bags
Water bowl
Dog food
Dog bed
Kennel or crate
Leash
Collar or harness
Water
Toys
First aid kit
Flea & tick preventative
Dog treats
Blankets or towels
Safe travels!
Browse Travel-Friendly Fresh Dog Food