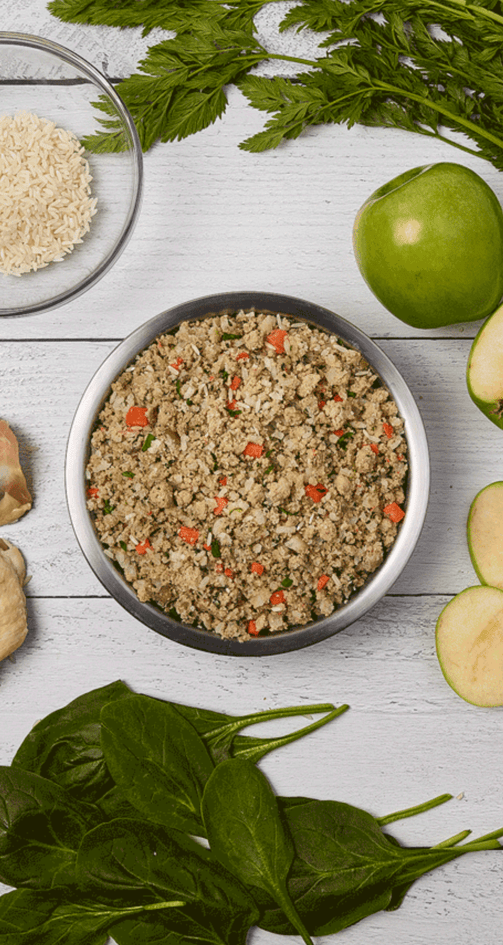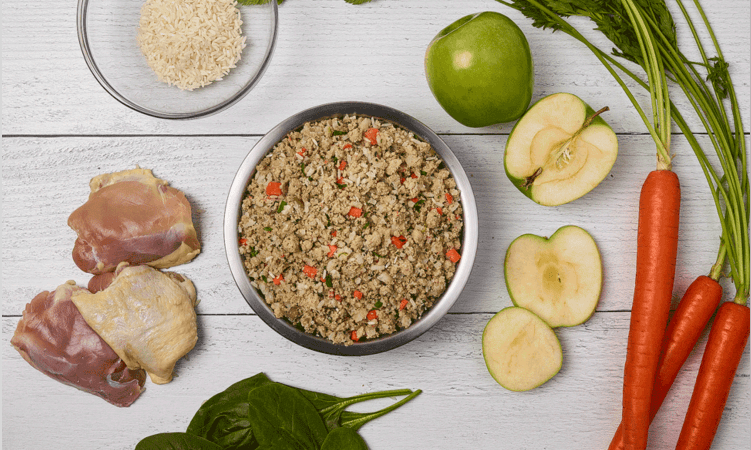 How Much Should I Feed My Dog?
Transforming your dog's life forever begins right here. Tell us about your best friend and we will recommend options to help get you started feeding fresh, whole food.
Get Started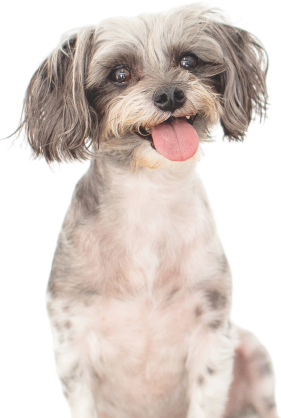 More excitement at meal time

Shinier coat

More energy

More vitality

Meet healthy weight goals
Our Puppy and Dog Food Calculator
JustFoodForDog's puppy & dog food calculator is the easiest way to discover how many calories your dog should eat. ...
Welcome to the JustFoodForDogs puppy & dog food calculator. We know that no two dogs are the same so we made it easier for you to discover how many calories your dog should eat, the specific amount you should be feeding them, and recipes they'll love.
Our team of veterinarians created the calculator to take into account key factors such as your dog's current weight, breed, age, and activity level. It also examines issues such as allergies, digestion, or picky eating, along with your goals to boost wellness or achieve a healthy weight. All of these factors are used to determine the number of calories per day, as well as recommending recipes that help your dog to live a happy and healthy life.
How much should I feed my dog? Our dog calorie calculator can be used for dogs of all ages which makes it the perfect puppy food calculator as well.
Food quantity isn't the only factor to consider. You might be wondering, "How many calories should my dog eat?" Good news: this is also a dog feeding calculator by weight. Once you know the correct amount of food and calories needed, you're on your way to making sure your dog enjoys the food necessary to feel fit and healthy.
Our recipes are formulated by our team of veterinarians for complete, balanced nutrition. Concerned about weight? We have daily recipes that are lighter by nature—as well as special diets that are lower in fat. Keep in mind that the number of treats you feed your dog a day (on average) will affect the results of the dog calorie calculator. Not sure which treats are healthy for your dog? JustFoodForDogs offers a variety of healthy dog snacks that pets love. Made from restaurant-quality ingredients, JustFoodForDogs' treats are a great way to reward good behavior and promote a healthy lifestyle.
Not only will our dog food calculator generate a daily feeding guide with recommended calories per day and serving sizes, but it will also recommend a curated selection of our nutritious #1 vet-recommended fresh dog food. Our recipes are crafted by an incredible team of veterinarians and specialists. You can make your own homemade version with our DIY homemade dog food kits, using the same effective recipes as our Fresh Frozen meals.
Did you know that dogs, puppies, and cats have different dietary needs? If you're a cat parent and are interested in the importance of providing your pet a whole-food diet, JustFoodForDogs offers a nutritious cat food recipe with restaurant-grade ingredients for the feline in your life.