DIY Homemade Venison Dog Food Recipe
How to make JustFoodForDogs' venison dog food recipe at home.
If you're a dog owner looking for a homemade venison dog food recipe that is healthy, easy to make, and delicious, look no further than this grain-free Venison & Squash recipe. Made with ground venison (deer meat), butternut squash, sweet potatoes, brussels sprouts, and a few other key ingredients, this recipe is perfect for dogs' health and longevity.
Made easily on your stove, your dog will love the taste and you'll love knowing that you're feeding them a homemade nutritious meal that's free of fillers, preservatives, and artificial ingredients.
About this recipe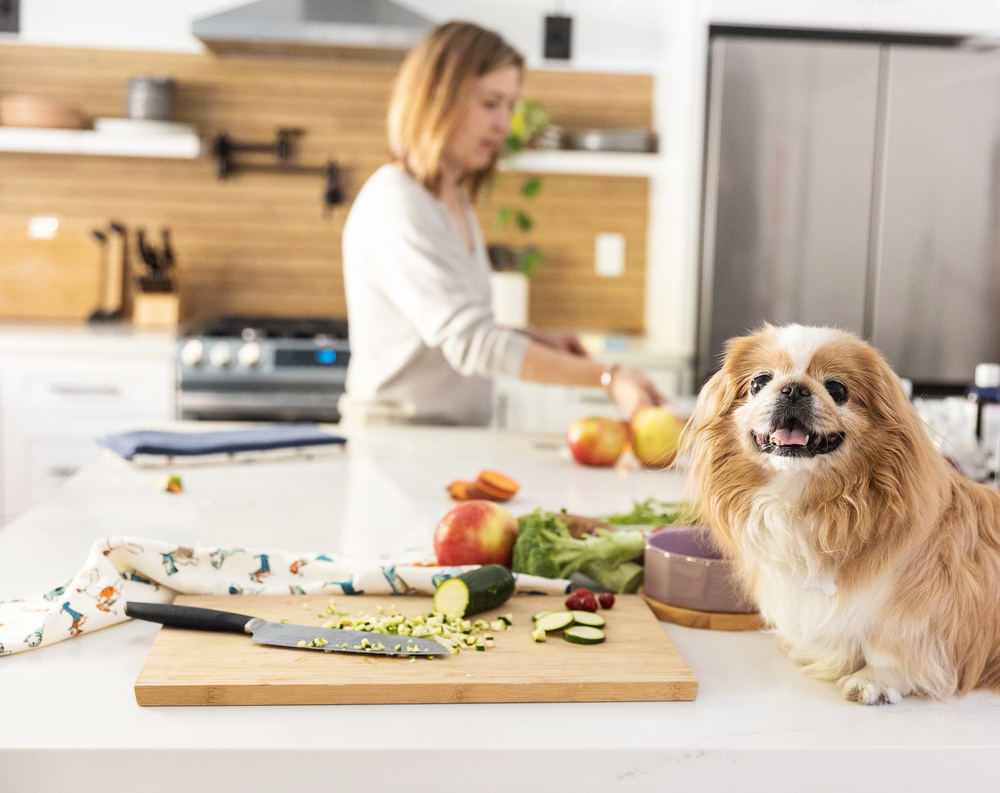 Venison has high protein, so it provides a seamless transition to a fresh whole-food diet for dogs who are currently eating a raw diet. It's also a great choice for dogs with food sensitivities that need a novel protein source.
Venison is also rich in nutrients like vitamins B12 and B6, riboflavin, and niacin, which all support a healthy and energetic metabolism. Butternut squash is extremely nutritious and rich in antioxidants like vitamin C and dietary fiber. It is also high in B vitamins, which are great for the overall energy and digestion your dog needs. The fish oil provides omega-3 fatty acids that are important for maintaining healthy skin, a shiny coat, and brain development during growth.
By making your own dog food with high-quality ingredients, you can ensure your pup is getting complete and balanced nutrition.
Calorie Content (Calculated):
872 kcal ME/kg; 25 kcal ME/oz
450 kcal ME/18 oz; 1800 kcal ME/72 oz
Learn how to make this recipe in a slow cooker or Instant Pot.
If you don't have venison available but still want to ditch the kibble, try our other veterinary nutritionist-developed recipes Lamb & Brown Rice, Beef & Russet Potato, Fish, Green Beans & Sweet Potato, or Chicken & White Rice.
Ingredients List
Makes approximately 11.5 lbs*
4 lbs 11 oz Ground Venison
3 lbs 2 oz Butternut Squash
3 lbs 2 oz Sweet Potatoes
15 oz Brussels Sprouts
2.5 oz Cranberries

Unsweetened, fresh or frozen, finely chopped

4.25 oz Safflower Oil
---
Note: As with any dog food recipe, it is essential that it is complete and balanced. This recipe is nothing without the DIY Nutrient Blend, which is formulated specifically for each recipe to meet AAFCO recommendations. The blend is compounded from 100% human-grade nutraceuticals regulated by the FDA. As such, it is vital that you follow this recipe exactly as it is written.
---
Serving Size For Venison & Squash Dog Food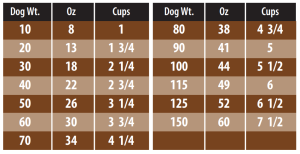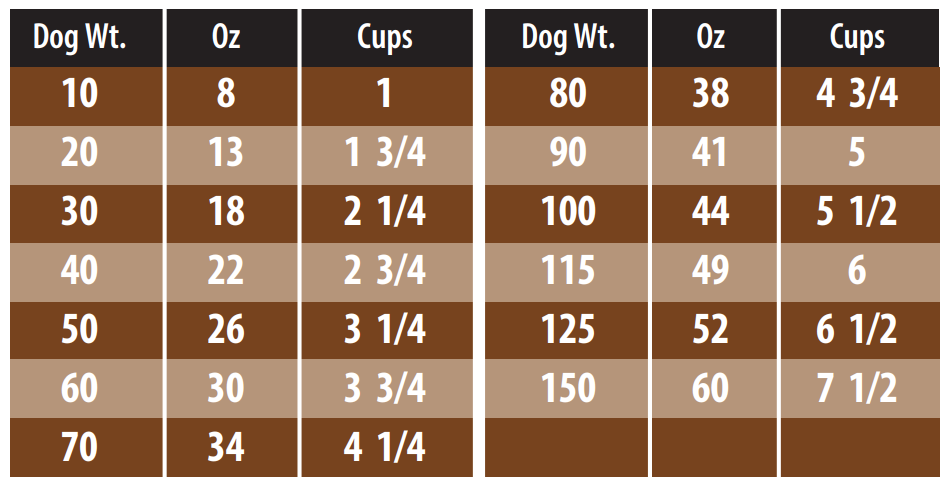 Venison & Squash Homemade Dog Food Recipe: Home Cooking Instructions
PREPARATION
1. Wash all fruits and veggies thoroughly. Use fresh ingredients whenever possible, but if one or two items are purchased frozen (may add as is), make sure there are no added ingredients such as salt or sugar.
2. As an alternative to cubing raw and boiling, butternut squash may also be baked, mashed and mixed. Do not butter or salt. If baking the squash, start this process first since it can take up to 90 minutes. Simple baking instructions are available online.
3. The weight of the squash should be verified after it is cubed, since a significant amount of weight can be lost in the preparation process.
4. Prepare a one-quart ice bath. Once the squash and potatoes are cooked, the ice will be used to cool them and to stop the cooking process so they retain their texture.
Cooking Instructions
1. Choose a pot that will hold all the squash and potatoes, add water and bring to a rapid boil. In the meantime, cube squash (remove seeds, stem and skin) and sweet potatoes (do not peel) to an appropriate bite size for your dog. Add squash and sweet potatoes to the boiling water and lower heat to a simmer. Cook for 10-15 minutes or until fully cooked (soft to the touch). Add ice to stop the cooking process. Drain. Let the squash and potatoes cool to the touch.
2. In a nonstick skillet, brown the ground venison over medium-high heat, stirring frequently. Add Brussels sprouts and cranberries while venison is still slightly pink.
3. In a large mixing bowl, combine all ingredients, including the safflower and Omega Plus oils. Slowly sprinkle in DIY Nutrient Blend until fully incorporated.
4. Portion into individual serving sizes and store in freezer or refrigerator. Stored in the refrigerator, this recipe will stay fresh for up to 4 days. In the freezer, it can be stored for up to 3 months.
Summary
Making your own homemade pet food can be a rewarding and healthy choice for your dog's diet. This Venison & Squash dog food recipe is an easy and nutritious way to provide your dog with a balanced diet that they will love and that isn't highly processed dry food.
No matter how you choose to prepare it, this recipe is sure to become a new favorite in your home (other than dog treats, of course). So, grab your apron and get ready to whip up a batch of delicious homemade dog food that will keep your good dog a healthy dog!
*All weights indicated are raw or dry weight.
Prefer to make a smaller batch? This printable PDF includes instructions for full and half batches of food. You can also view instructions for making this recipe in a slow cooker or Instant Pot.